The Royal Flying Doctor Service Dubbo Base
You'll find our Visitor Experience on site at our Dubbo Base. Your visit literally brings you to the heart of all we do.
Our Visitor Experience is adjacent to our real working base.
At the base we also run our internal Flight Training Simulator for professional pilots, cutting-edge health training facilities for our doctors and nurses, a state-of-the-art Operations Control Centre and an engineering facility.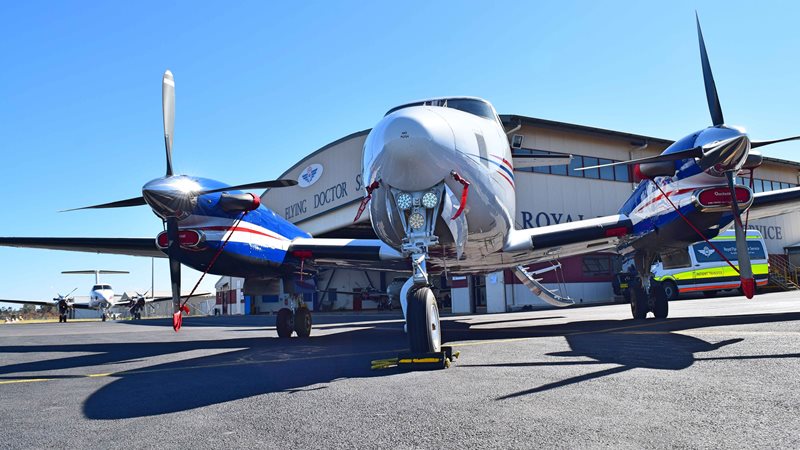 Our committed teams provide around-the-clock 'mantle of safety' to rural communities
The Flying Doctor provides 24/7 aeromedical emergency retrieval and patient transfers. Our doctors, nurses , engineers and pilots work from Dubbo on five Beechcraft King airplane a day (four on weekends), with additional aircraft on location to support wider fleet operations.
Primary, dental and mental health services. They incorporate general practice, women's, child and family health care, drug and alcohol counselling and specialist clinics with medical consultants.
From here, we also provide non-emergency patient transfers.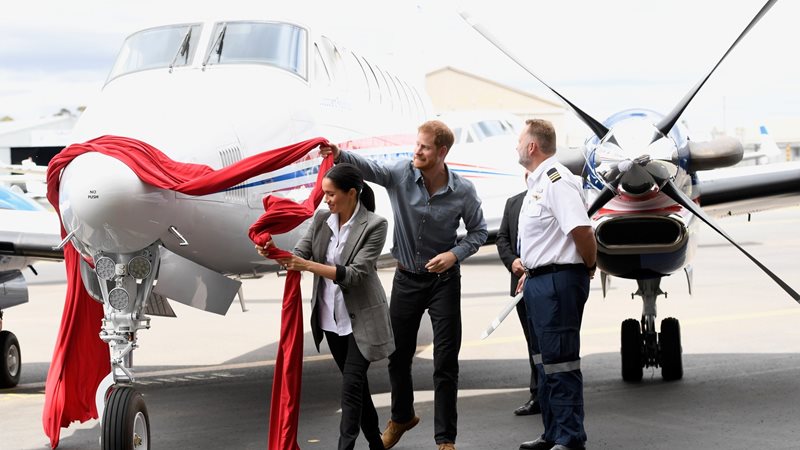 Royal visit lit up Dubbo Base
On 17 October 2018, TRH The Duke and Duchess of Sussex were officially welcomed to the Dubbo Base by RFDS South Eastern Section President Ruth Sandow.
Mrs Sandow gave the royal couple a brief introduction to the Royal Flying Doctor Service and the importance of our work for rural and remote communities, particularly during the drought.
After meeting Flying Doctor staff, families, and former patients, the Royal couple pulled the curtain to reveal the name of the new aircraft, which will be known as the 'Dubbo and Region Volunteers dedicated by TRH The Duke and Duchess of Sussex'.
The Royal visit to our Dubbo base attracted worldwide media coverage.