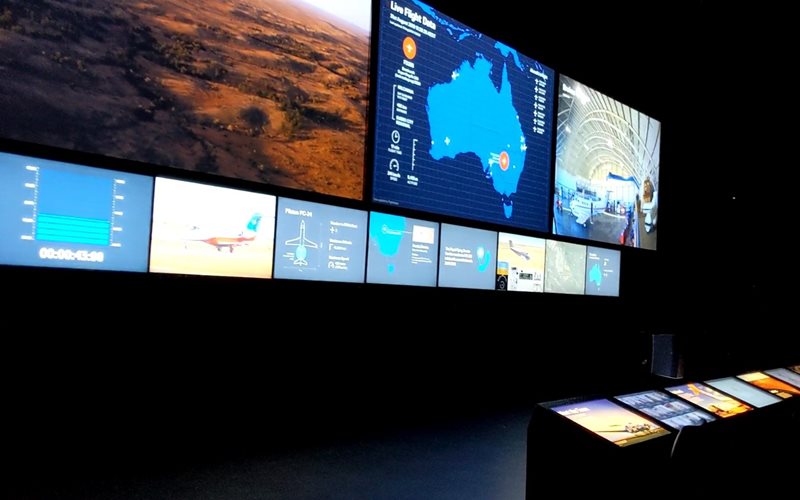 Flying Doctor Visitor Experience in Dubbo wins the 2020 Tripadvisor Travellers' Choice Award and Dubbo "Best Regional Destination for Families"
News w/c 4 February 2021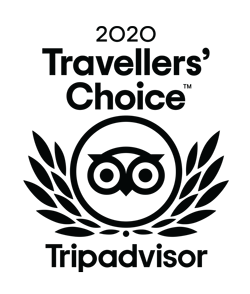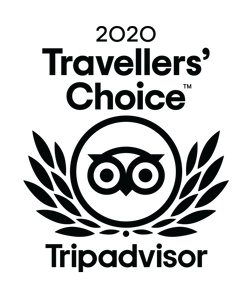 The Royal Flying Doctor Service Dubbo Visitor Experience is now an award winning tourist attraction, after receiving the accolade of a 2020 Tripadvisor Travellers' Choice Award.
Tripadvisor pulls together reviews and ratings shared by travellers from across the globe to highlight the very best experiences. Every year, Tripadvisor gives Travellers' Choice awards to accommodations, attractions and restaurants that consistently earn outstanding visitor reviews and are ranked within the top 10%. It's no surprise then that the Dubbo Visitor Experience has been recognised with this award, with an incredible 99%* of reviewers on Tripadvisor having voted the centre as excellent or very good. 
As you read through the online Tripadvisor reviews, it's clear that this is a tourist attraction that doesn't disappoint. Visitors have been amazed by the array of engaging activities on offer. One reviewer said, "We were blown away by how fabulous, modern, informative and attractive this centre is. A great movie, very interesting displays including plane and clinic set ups. Everything you ever wanted to know about the RFDS and more!"
Visiting the Flying Doctor Visitor Experience in Dubbo is a fun activity for all the family, but it is more than that. It's an experience that truly moves visitors as they learn about the incredible, positive impact the RFDS has on outback communities. One visitor shared this review, "Don't be surprised if you become emotional at the fantastic work undertaken by RFDS. A true Dubbo highlight". Another said, "Royal Flying Doctor Service is such an iconic organisation in Australia. But being able to tour this facility just gave another dimension to understanding the tyranny of distance patients can face in our wide country and how life saving this organisation really is."
John Larkin, Head of Tourism at the Royal Flying Doctor Service, shared his delight at the Dubbo Visitor Experience being recognised as a top attraction, "To receive this award only one year after opening is an honour. We have worked hard to make this Visitor Experience one of a kind and we are thrilled that travellers are rating it so highly. We're proud to bring the rich history and extensive footprint of the Royal Flying Doctor Service to life for our visitors. We thank all our volunteers and our passionate team for making this dream a reality."
Mr Larkin is right to mention the team behind the experience. What stands out as you read through Tripadvisor reviews, is the incredible staff and volunteers who bring to life the Dubbo Visitor Experience and make it the success it is today. One visitor wrote, "The staff/volunteers are true gems – passionate, helpful and full of stories." Another reviewer observed, "All the staff were amazingly helpful, knowledgeable and friendly. The guy who met us at the door was very welcoming and funny! Bruce showed us around the exhibition and obviously loved being part of it all. Even the ticket lady was cheerful and funny!"
Kanika Soni, Chief Commercial Officer at Tripadvisor, noted the importance of celebrating this award, "Winners of the 2020 Travellers' Choice Awards should be proud of this distinguished recognition. Although it's been a challenging year for travel and hospitality, we want to celebrate our partners' achievements. Award winners are beloved for their exceptional service and quality. Not only are these winners well deserving, they are also a great source of inspiration for travellers as the world begins to venture out again."

The Flying Doctor Visitor Experience is the number one traveller ranked attraction in Dubbo on Tripadvisor. This acclaim is particularly exciting as recently, Dubbo was voted as the Best Regional Holiday Destination for Families, beating runners up, Albany and Cairns. This award comes from Out & About with Kids magazine as part of their 2020 Readers' Choice Awards, where over 80,000 votes across 42 categories were cast by readers all over Australia. Mayor of the Dubbo Region, Councillor Ben Shields said, "To know that Dubbo has topped the country as the people's choice for best regional destination for families, is just phenomenal."
Out & About with Kid publisher, Elisa Elwin, says, "Every year we see firm family favourites emerge, but we also gain insight into the shifts and emerging trends in family holidays, which are reflected in readers' choices". With the RFDS Visitor Experience opening in September 2019 and now topping the list of best attractions in Dubbo, this is sure to have made a great impression on the magazine readers.
To find out for yourself why the RFDS Dubbo Visitor Experience is a headline attraction, book a visit today!