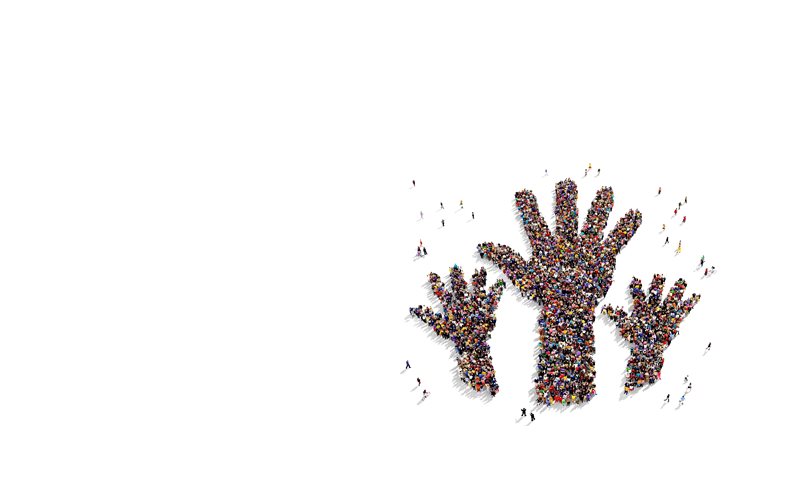 Will you wear the wings of an RFDS Visitor Ambassador?
An extraordinary New South Wales' tourist attraction is soon to launch. The Royal Flying Doctor Service (RFDS) Visitor Experience is an attraction unlike any in Dubbo - or anywhere else in Australia. Our one of a kind Visitor Experience will transport you, into 'a day in the life' of the legendary Flying Doctor.
We are looking for people like you to support us on a voluntary basis as Visitor Experience Ambassadors in Dubbo
At the heart of the RFDS Visitor Experience in Dubbo are the great human stories from the work we do across Australia's Outback. Stories about the challenges faced by everyday Aussies. And about the men and women who work tirelessly to bring a 'mantle of safety', across the vast Australian Outback.
Cutting edge technology, like augmented reality (AR) and interactive displays will help people experience these RFDS stories for themselves. But it'll take real people, just like you, to really bring this exciting Dubbo tourist attraction to life, taking on the role of an RFDS Ambassador for us.
The work of the RFDS takes a certain type of person. From our intrepid pilots who land on barely visible airstrips to our tireless doctors and nurses who work all year round in the farthest reaches of the Australian outback. Over almost 90 years of saving Aussie lives, we've developed a unique culture. It's a culture of dedication, serving those in need, no matter where in this vast country they are.
As an RFDS Visitor Experience Ambassador, you'll be part of that culture - without having to go to the edge of the Outback to join us. We don't need you to get in planes or save lives directly. But your contribution will be saving lives - indirectly - when you tell our stories, share our culture and help people have a memorable time in our Visitor Experience.
What is an RDFS Visitor Experience Ambassador?
You'll be the friendly face and welcoming voice of the RFDS - a smiling host, guide and source of information for visitors in Dubbo.
Of course when you join our Ambassador program, it's not just about what you can bring. It's also about what you can take away from your own Flying Doctors experience.
So we'll be looking to help you grow in areas like:
- Your ability to work with a variety of people
- Teamwork
- Confidence and professionalism
- Time management
And perhaps most importantly, we want to ensure all our Ambassadors are assisting in areas that they're best suited to.
Are you a technical person? You might be better suited to helping our visitors work their way around our high-tech experiences.
More of a storyteller? Your work may be connecting with visitors in our interactive story room, expanding on the stories that people experience and answering questions.
Perhaps you're a natural salesperson - or you may want to develop your skills in that area. You might enjoy helping people locate merchandise items from our store, to take a piece of their RFDS experience home with them.
Maybe you're better suited to hospitality and events? You may be welcoming visitors into our Outback Trek Cafe or just making sure that every step of their RFDS Visitor Experience is a memorable one.
Perhaps you're an outgoing people person - a smiling face to meet and greet visitors as they arrive. Or maybe you'll wander around the Visitor Experience and make sure our guests are getting all they can from their visit.
Maybe you're not sure where you best fit in - but you know you'd love to join our culture and be a part of something bigger.
Whichever sounds like you, get in touch and we'll help you work out where you can play your part in Dubbo's newest destination.
Bear in mind, we're looking for a certain type of person to wear the renowned wings of the RFDS.
As part of your role as Ambassador, we'll be looking for you to:
- Familiarise yourself with the RFDS mission, vision and goals
- Maintain a positive image of the RFDS at all times
- Listen for customer feedback and pass it on to the Manager
- Get to know the History of the Flying Doctor service as well as our values and goals
- Help out the Visitor Experience staff with various activities
- Promote and support other Dubbo destinations (so local knowledge is preferable)
- Get to know the layout of the Visitor Experience and its operations
- Be polite and professional when answering enquiries
- Maintain a positive professional image of the RFDS at all times
- Be reliable and punctual and committed to serving others
- Wear your RFDS Visitor Experience Ambassador uniform with pride
Are you a great fit?
All sorts of people will fill the ranks of the RFDS Experience Centre Ambassadors.
There'll be our local elders, either retired or semi-retired, with time on their hands and looking to make a meaningful contribution in the community.
There'll be those transitioning in their careers, keen to maintain their professional and interpersonal skills.
And there'll be younger people, still in the early stages of their career and looking to gain vital skills and experience to help them to get where they want to go.
And of course there'll be many others.
Rewards beyond the financial
Being a charitable organisation we often have to rely on the valuable contribution of our volunteers. This is where our Visitor Experience Ambassadors come in.
Your Ambassador role is a volunteer position, so not a paid role in the organisation. As an Ambassador, you'll be looking for rewards beyond the financial.
You'll be a person who enjoys the fulfilment of contributing to our community and growing within Dubbo's exciting new tourist destination. On top of that, you'll enjoy a range of exclusive benefits as an RFDS Ambassador, like:
- Gain free admission to the visitor experience
- Receive our newsletter about special events and activities
- Qualify for Ambassador discounts in the Visitor Experience Shop
- Get training and tours of the RFDS Visitor Experience
- Receive exclusive invitations to Ambassador social events
- Make new friends as you play a new part in your local community
- Enjoy feeling good about yourself as you support a cause that helps those in need
- Share your knowledge and talents - while you gain valuable new experience and skills
- Impress potential employers when you add volunteer work to your CV
- And perhaps most importantly… HAVE FUN!
Sound good? Great. Apply by clicking the button below.